I was browsing lovely New Yorker Joanna Goddard's blog earlier this week and found an article I hadn't noticed before:
The Pink & Blue Project
. Just over two years ago, Jo introduced us to Korean photographer
JeongMee Yoon
, the creator of The Pink & Blue Project, started in 2005 inspired by JeongMee's own daughter's obsession with pink. The amazing project continues today and JeongMee has revisited some of her little models, years on, to repeat the process. The photos are very powerful and all that pink and blue is really quite shocking!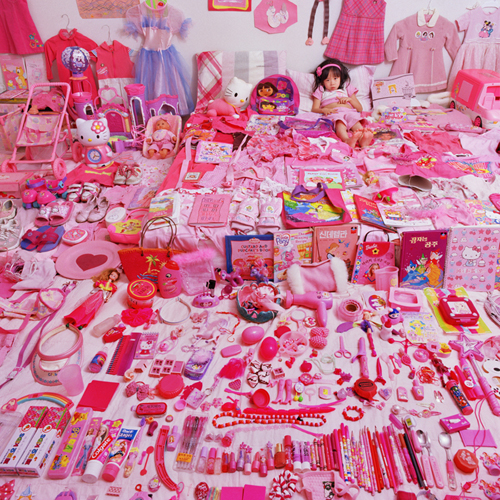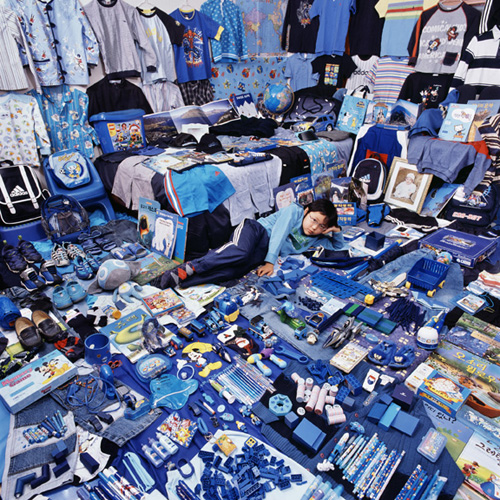 Photos: JeongMee Yoon
; SeeWoo and Her Pink Things, Jeonghoon and His Blue Things